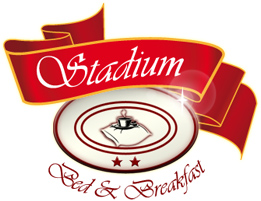 Cookies e Privacy Policy
Privacy Policy www.bstadium.com
Notice to European Users: This privacy statement has been prepared in fulfillment of the obligations under Art. 10 of Directive no. 95/46 / EC and with the provisions of Directive 2002/58 / EC, as revised by Directive 2009/136 / EC, with regard to Cookies.
This privacy policy exclusively regards bstadium.com.
Types of data collected
The Personal Data can be entered voluntarily, or collected automatically when using the above sito.L'eventuale use of cookies - or other tracking tools - by bstadium.com. or third party services used by holders bstadium.com, unless otherwise stated, aims to identify the User and record their preferences for purposes strictly related to the provision of the service you requested.
The absence of data on the User of certain Personal Information may be preventing bstadium.com of providing our services.
The User is responsible for the data to third parties Personal shared by bstadium.com and warrant that you have the full right to distribute them, freeing the owner from any liability to third parties.
The Personal Data collected by bstadium.com (independently or through third parties):
name, phone number, email, Cookies and Usage data.
Other Personal Data collected may be listed elsewhere in this privacy policy.
Mode and place of processing of the collected data
Treatment Modalities
The Holder is the Personal Data of the Users taking all necessary security measures to protect the Personal Data collected many totally.
Place and time
The Data are kept for the time necessary to perform the service requested by the user and the user can always ask for the interruption or cancellation of data.
The data is processed by the Holder of the seats and in any other place where those involved in the treatment are located. For more information, contact the owner.
The use of the collected data
The User's data are collected to allow the Owner to provide their business services: Contact the user, social networks and external platforms, Statistics and display content from external platforms.
The types of Personal Data used for each purpose are indicated in the specific sections of this document.
Details
·  Contact the User: Contact form
The User, by filling with their own data in the contact form, you agree to use them to meet the demands of the module information.
collected personal data: name, email, name and phone number.
·  Statistics
The services contained in this section allow the Data Controller to monitor and analyze traffic data and are used to keep track of User behavior.
· Google Analytics with IP anonymized (Google Inc.)
Google Analytics is a web analytics service provided by Google Inc. ("Google"). Google uses Personal Information collected for the purpose of evaluating the use of bstadium.com, compiling reports and share them with other services developed by Google.
Google may use this personal information to contextualize and personalize the ads of its own advertising network.
This integration of Google Analytics makes your anonymous IP address. The anonymization works shortening within the borders of the EU Member States or other countries participating in the agreement on the European Economic Area, the IP address of the Users. Only in exceptional cases, the IP address will be sent to Google's servers and statements within the United States.
Personal data collected: Cookie and Usage Data.
Processing location: USA
Privacy Policy https://www.google.com/intl/it/policies/privacy/ –
Opt Out  https://tools.google.com/dlpage/gaoptout?hl=it
·  Interaction with social networks: external platforms
It is external platforms, hosted by bstadium.com pages.
Interactions and information gained from bstadium.com are in each case subject to the User's privacy settings related to any social network.
In the case in which a service interaction with the social network is installed, it is possible that, even if the members do not use the service, it collects data
· Button Likes and Facebook social widgets (Facebook, Inc.)
The button "Like" and the Facebook social widgets are interactive services with the social network Facebook, provided by Facebook, Inc.
Refer to the privacy policy for more information facebbok:
Privacy Policy https://www.facebook.com/privacy/explanation
Processing location: USA
·  Displaying content from external platforms
This type of service allows you to view content hosted on external platforms directly from bstadium.com pages.
In case it is possible that even a service of this kind, is installed if the Users do not use the service, the same collect traffic data on pages where it is installed.
· Widget Google Maps (Google Inc.)
Google Maps is a display mapping service run by Google Inc. that allows bstadium.com to integrate such content within its pages.
Personal data collected: Cookie and Usage Data.
Processing location: USA
Privacy Policy  https://www.google.it/intl/it/policies/privacy/
Additional information on treatment
Log System and Maintenance
For needs related to the operation or maintenance, bstadium.com and any third-party services that it uses could collect Log System: files that record the interactions, Personal, IP address, User.
The subjects whose Personal Data have the right to obtain confirmation of the same from the Owner.
The Owner reserves the right to make the processing changes to this policy at any time by giving publicity on this page. In case of rejection of the changes made, the user can take to the Owner to remove their Personal Data.
Owner of the Data Privacy
Bed & Breakfast Stadium - Via Baltimora, 1 - 10137 Torino ( TO) - Italia,
bebstadium@yahoo.it
---
Cookies
This site uses cookies, text files that are stored on the user's computer to improve site functionality, for easy navigation by automating certain procedures (such as login) and to analyze site usage. By using the website you expressly consent to the use of cookies. E ', however, you can always refuse consent by disabling the use of cookies in your browser (Firefox, Internet Explorer, Chrome).

Session cookies are generally essential to distinguish between the connected users, and are useful to prevent a feature request can be delivered to the wrong user, as well as for security purposes to prevent cyber attacks to the website. Session cookies do not contain personal data and last only for the current session, ie until you close the browser.
Other cookies (cookie functionality) used by the site are strictly necessary for the use of the site, in particular are accompanied by an express request by the user of functionality (such as login), for which no consent is necessary.
Through this site they are made available to users of certain services provided by third parties, such as connecting to social networking services. In particular, the site presents social plugin for Facebook and Twitter These plugins do not set a cookie, but if it is already on the visitor's computer is able to read it and use it according to its settings. The collection and use of information by such third parties are governed by their privacy policies to which please refer.
These are just the most common coookie Third Party, please delete the text of those who do not use, and add any Third Party cookies used on your site.
Facebook
Information is provided on Facebook.
Click here https://www.facebook.com/about/privacy/
for policy on privacy (data usage) of Facebook.

YouTube
Third-party cookies inserted and read by YouTube, LLC.
Click here for notes http://www.google.com/policies/privacy/
Google Privacy Policy also apply to YouTube services. OTHER INFO: YouTube fits these cookies when you watch a YouTube video through our web site.
How to control cookies?
You can check and / or check the cookies as you wish - to learn more, go to aboutcookies.org. You can delete cookies already on your computer and set most browsers to block its installation. If you choose this option, however, you will need to manually change some preferences every time you visit the site and it is possible that some services or certain features may not be available.

Cookies that do not require the prior consent of the User to be installed and used.
persistent: once closed the browser are not destroyed but remain up to a preset expiration date
Sessions: they are destroyed every time the browser is closed

For all other types of the consent cookies you can be expressed by the user with one or more of the following modes:
Using specific browser configurations used or its programs used to browse the pages of this Site.
Through changing the settings in the use of third-party services
To restrict, block or delete cookies just intervene on your web browser settings. The procedure is slightly different than the type of browser used. For detailed instructions, click on the link to your browser.
Internet Explorer
http://support.microsoft.com/kb/196955
Firefox
http://support.mozilla.org/it/kb/Gestione%20dei%20cookie?redirectlocale=en-US&redirectslug=Cookies
Google Chrome
https://support.google.com/chrome/answer/95647?hl=it
Opera
http://www.opera.com/browser/tutorials/security/privacy/
Safari
http://support.apple.com/kb/PH5042
Safari iOS (iPhone, iPad, iPod touch)
http://support.apple.com/kb/HT1677?viewlocale=it_IT
If your browser is not among those offered, select the "Help" function in your web browser for information on how to proceed.
By using the site without rejecting cookies and similar technologies online, users consent to the use of these technologies by our side for the collection and processing of information.
DEADLINE MODIFICATION: 08/10/2016
Prenota on line